With the holiday season in the rearview, the Museum of the Rockies is getting back to business with public events to accompany its many exhibits. Here's a look at some upcoming happenings at your neighborhood museum.
MOR is pleased to host the Extreme History Project Lecture Series, encouraging public understanding of the way our history has shaped our present. Speakers take a fresh look at interesting historical topics. Before Yellowstone: 11,000 Years of Native Americans in Yellowstone National Park with Doug MacDonald is next up on Thursday, January 10th at 6pm. The lecture will be held in Hager Auditorium and is open to the public.
MacDonald, professor of Anthropology at the University of Montana, will discuss what archaeological research at nearly 2,000 sites has revealed about the long history of human presence in what is now Yellowstone National Park.
The next edition of this season's Science Inquiry Lecture Series will take place Wednesday, January 16th in Hager Auditorium beginning at 7pm. Open to the public, the topic and speaker for the presentation are TBA.
At each month's Science Inquiry Lecture, explore cutting edge science topics, their latest developments, and their relevance to society through speaker presentations followed by a Q&A session.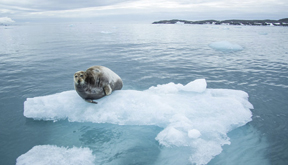 On Tuesday, January 22nd, the public is invited to special presentation "Humans & Change in the Arctic: An Evening with Christopher Carter," in Hager Auditorium beginning at 6pm.
Explore how the changing Arctic brings challenges to Indigenous peoples, their rights and well-being while offering a glimpse into inspiring practical action and leadership at play in that region today. After the presentation, enjoy light appetizers and explore the two changing exhibitions, Polar Obsession and Into the Arctic.
Christopher Carter is a Montana-raised professional planner and filmmaker who has been working in the Arctic for nearly a decade. In step with Indigenous governments, communities, and organizations he has completed research, plans, and digital storytelling in the face of environmental change. Inupiaq colleague Esau Sinnok, is an emerging leader from Shishmaref Village Alaska, a community which has recently made the difficult decision to relocate inland.
Following Thursday, January 24th is Montana World Affairs Council Lecture, "The US & the Middle East: How We Got to This Point – The Hard Lessons of 1979." The presentation will start at 7pm in Hager Auditorium and is open to the public.
Presenting will be Ambassador Mark Johnson (Ret.), a Montana native and 30-year veteran of the U.S. State Department. Johnson founded the Council on the belief that it was vital to bring meaningful and compelling international issues to the forefront of Montana's schools and communities and to promote what we now call citizen diplomacy.
Catch them before they're gone! On display through January 27th are photo exhibit Polar Obsession and multi-media Into the Arctic. Both are included with Museum admission.
For more information about these events and other Museum exhibits, visit www.museumoftherockies.org or call (406) 994-5257.