Alongside its famed Siebel Dinosaur Complex, Museum of the Rockies offers visitors two new changing exhibits to engage with late this month. Marvelocity: The Art of Alex Ross and Under the Arctic: Digging into Permafrost open January 28th. A members-only preview event will be held the evening prior. Here's a closer look at what's in store.
Considered one of the greatest artists in the field of comic books, Alex Ross has created some of the most iconic images known to fans today. For nearly 30 years, he has revitalized classic superheroes into works of fine art by illustrating characters including Spider-Man, Captain America, Iron Man, Storm from the X-Men, the Avengers, Black Panther, and many more.
In addition to highlighting original art from his most recent book, Marvelocity, visitors will also learn about how Ross developed into a great illustrator through his childhood drawings, preliminary sketches, paintings, and 3-dimensional head busts of characters in the Marvel Universe. Hear first-hand from Ross about the making of Marvelocity in an exclusive video interview.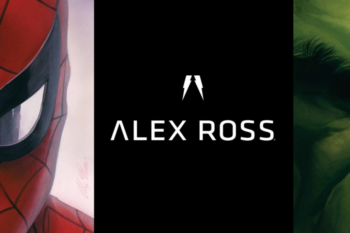 Step into the shoes of climate science researchers, piece together clues, and solve engineering challenges posed by thawing permafrost in Under the Arctic. This interactive exhibit weaves together authentic narratives from people whose lives have been impacted by the changing global climate, highlighting the resiliency and ingenuity of everyday communities.
Incorporating the sights and smells of the Western Hemisphere's only permafrost research tunnel and Ice Age fossils, Under the Arctic: Digging into Permafrost is an immersive exhibit experience for all ages.
MOR is open from 9am–5pm daily. For more information about these exhibits and other museum happenings, visit www.museumoftherockies.org. •