Pairing with its famed Siebel Dinosaur Complex, two new exhibits move into Museum of the Rockies this fall. Unbridled Spirit: The Photography of Barbara Van Cleve and Zoo in You: The Human Microbiome open September 30th and will be on display through the end of the year.
Step into the world of an Unbridled Spirit. This exhibition takes you on a journey through the rugged beauty and fading traditions of the American West through the lens of internationally acclaimed photographer Barbara Van Cleve. View numerous photography themes alongside a carefully curated selection of ranching artifacts from her and MOR's cultural history collections.
Born and raised on the Lazy K Bar ranch in the breathtaking landscapes of Montana's Crazy Mountains, Van Cleve's connection to ranching began as young as six, when she could be found lending a hand at the corrals or gracefully astride a horse. She has passionately documented the "true grit" and romantic allure of her ranching experiences in the West. Inducted into the prestigious Cowgirl Hall of Fame, Van Cleve's photography has garnered international acclaim, featuring in over 60 solo exhibitions nationwide and beyond.
Her evocative images have also graced the pages of seven published books, captivating audiences with their authenticity and raw beauty.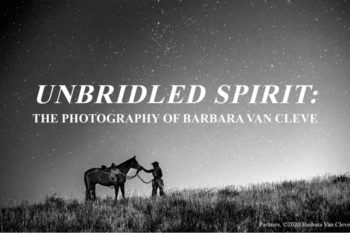 Trillions of microbes make their homes inside our bodies, and we wouldn't be able to survive without each other! Zoo in You invites members and visitors of all ages to explore this fascinating and complex world inside us, that is, our microbiome, a dynamic, adaptable, and delicately balanced ecosystem like any other found in nature.
Explore this vibrant world of our inner microorganisms through engaging, interactive, and bilingual exhibits and programs and discover who our constant microbial companions are, where they live, how diverse they are, and in what ways scientists are learning just how important they are to our own health.
A special member's preview of Unbridled Spirit and Zoo in You is set for Friday, Sept. 29th, from 5:30–7:30pm. The family friendly event will feature a light reception and a chance to experience the exhibits before opening to the public.
MOR is open from 9am–5pm daily. For more information about featured exhibits, membership details and to purchase admission in advance, visit www.museumoftherockies.org. •