Holiday market gives local shoppers access to unique gifts
Ready your shopping lists! The Gallatin Valley Farmers' Market: Holiday Edition is set for Saturday, November 27th from 9am to 3pm. This year, the market will be held in the exhibit buildings at the Gallatin County Fairgrounds.
Whether homemade or home-grown, the products sold by vendors are all created with care, straight from the hearts of the Bozeman community. Shop local and support your neighbors this holiday season by purchasing one-of-a-kind items at at this festive annual extravaganza. Follow the market on social media for event updates.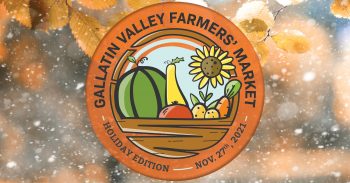 Held during the summer months, one goal for the ORIGINAL market is to provide a safe, fun environment for the community to meet old and new friends and purchase fresh produce and merchandise from local artists and crafters merchandise. Another is to provide entrepreneurial opportunities for people in the Gallatin Valley.
Revenue generated from the holiday and summer markets go back into the community through numerous programs, including a no-cost produce program for elder citizens with the help of the Bozeman Senior Center. Learn more at www.gallatinvalleyfarmersmarket.com. •