Family Promise, Salvation Army & Love Inc partner for 'Tools for School'
Family Promise, the Salvation Army and Love INC, are teaming up for "Tools for School," a program that collects school supply donations and provides kids with the tools they need to succeed.
The start of a new school year can be exciting for kids and parents, but for many families in the Gallatin Valley that are living paycheck to paycheck or experiencing homelessness, buying school supplies can be highly stressful and even burdensome.
Now through August 14, school supplies such as backpacks, lined paper, pencils, pens, scissors, crayons, colored pencils, and glue sticks are being collected.  Donation bins are located at Family Promise, Journey Church, Holy Rosary, Grace Bible Church, St. James Episcopal Church, Sotheby's, ERA Landmark Realty, Bozeman Real Estate Group, Vine Dental, Sayre Orthodontics, Bozeman Public Library, and Staples.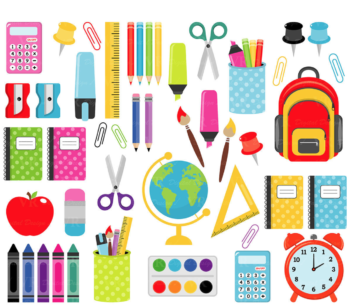 According to the National Center for Homeless Education, homeless children and youth are defined as "individuals who lack a fixed, regular, and adequate nighttime residence," including those who are living doubled or tripled-up in another household due to the loss of their own. In Montana, the Office of Public Instruction estimates that 4,709 students fit that category during the last school year, 487 of whom were unaccompanied or living without their families.   
According to Anna Edwards, Bozeman Public Schools Family-School Services Coordinator and Family Promise Board Member, of those 487 unaccompanied or homeless children and young adults in Montana, 138 were located in Bozeman and attended school in the Bozeman School District.
Family Promise provides holistic support and services to families experiencing homelessness. Family Promise owns or operates three emergency shelter locations and 11 transitional housing locations.  In January, Family Promise opened Rising Stars Early Learning Center that provides early learning to 96 kids, regardless of their ability to pay.  For more information about Family Promise and Rising Stars visit familypromisegv.org or call (406) 582-7388. •