With the summer season wrapping up and fall harvest settling into the Gallatin Valley, it's time to start thinking about warm, hearty meals for Montana's most unrelenting stretch. Stock the fridge and pantry with a trip to Bozeman Winter Farmers' Market with the opening gathering set for October 1st. Held from 9am–noon, the events will be held on select Saturdays at the Gallatin County Fairgrounds through May.
The winter market comes at that time of the season where summer's bounty is still available along with all of the fall gems. The markets showcase food and farm product vendors that allow shoppers to cross off everything on their grocery lists.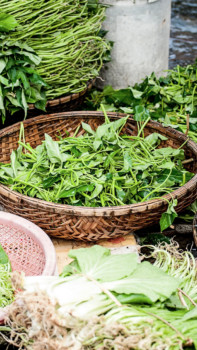 Following the opening market, upcoming events are scheduled for October 8th and 29th, with plenty more to follow in the coming months. All events are FREE of admission and open to the public. Visit www.bozemanwintermarket.com for a complete schedule of events and follow the market on social media for updated information.
Kicking off its new season, the Bozeman Winter Farmers' Market has grown from the demand for a direct producer-to-consumer experience beyond the traditional summer market season. Why the apostrophe in the name? Because this market was created by farmers, and continues to be operated by farmers, for farmers. The focus is on food and agricultural products. In addition to vegetables, you can find grassfed meats, cheeses, farm fresh eggs, fermented vegetables and kombucha, honey, artisan breads and baked goods, syrups, jams and preserves, grains and oils, wool, locally grown and blended teas, ethically sourced coffee, locally pressed juices, and much more, all under one roof! Learn more through the event website. •