With live shows inching indoors as the summer season wraps, Downtown Bozeman's Ellen Theatre is a great place to catch a show by touring musical acts. Here's a look who's set to visit in the coming weeks.
Catch the Elisabeth Carlisle Band live in concert on Wednesday, September 20th at 7pm. All seats are $26.50 with student discounts available.
A singer/songwriter from Santa Cruz, she is known for her poignant lyrics and distinguished melodies. Her ballads can cut to the heart, and her coastal California roots bring energy and good Americana rock to her shows. Her bandmates from Sweden bring their years of professional experience from performing with artists like Jill Johnson, The Liberators, Charlie Musselwhite, The Men and The Harmony Aviators.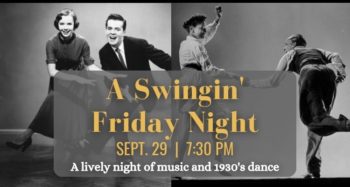 "A Swingin' Friday Night" featuring Tim Kliphuis and the Rimrock Hot Club follows on Friday, September 29th at 7:30pm. The duo will celebrate the music of the famed musical duo, Stéphane Grappelli and Django Reinhardt. All seats are $29.75.
Kliphuis is a world-renowned violinist who has performed with some of the biggest names in jazz, including Bireli Lagrene and Angelo Debarre. His recent successes have led to a Sony Classical recording contract and a performance for the Dutch King and Queen. Rimrock Hot Club is a group of talented musicians who specialize in playing hot jazz from the 1920s and 1930s. They have been praised for their authentic sound and their energetic performances.
Together, Kliphuis and Rimrock Hot Club will recreate the sound of Paris in the 1930s, when gypsy jazz was at its peak. They will play a mix of traditional gypsy jazz tunes and original compositions. Fans are encouraged to bring their dancing shoes as there will be plenty of room to "cut a rug."
Wine, beer and concessions will be sold in the lobby one hour before each event. Ticketing and further information about these and other upcoming happenings is available at www.theellentheatre.org. For additional inquiries, call the box office at (406) 585-5885. •