Late this month, Livingston's Blue Slipper Theatre will kick off its new season with Alice Invents a Little Game and Alice Always Wins, from award-winning memoirist and poet Nick Flynn. Directed by Marc Beaudin, the local performances are set for September 29th through October 8th. Friday and Saturday shows will begin at 8pm, with Sunday matinees to follow at 3pm.
The play features four strangers who meet on a New York City sidewalk during a blackout. Unable to make sense of their predicament, let alone alter it, the four float aimlessly in and out of seeming reality only to find themselves even more lost when the electricity finally comes back on.
Once again exploring the tenuous membrane that separates comfortable everyday existence from the desperate margins of society, Flynn portrays an urban dystopia unnervingly similar to our own world while poignantly tapping into the loneliness and peril of city life.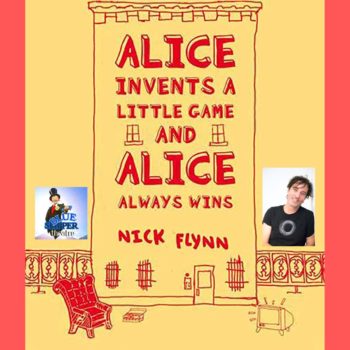 The playwright, Nick Flynn, has published twelve books, most recently This Is the Night Our House Will Catch Fire and Stay: Threads, Collaborations, and Conversations, which documents 25 years of his collaborations with artists, filmmakers and composers. He is also the author of five collections of poetry, including I Will Destroy You, and has been awarded fellowships from the Guggenheim Foundation and the Library of Congress. His acclaimed memoir, Another Bullshit Night in Suck City was made into a film starring Robert DeNiro, and has been translated into fifteen languages.
The New York Times Book Review notes that "Flynn's talents are considerable – he has a compelling voice and a wry sense of humor."
The director, Marc Beaudin, has worked in theatre for 25 years as a director, scenic designer and educator at venues ranging from unheated warehouses and art galleries to a 1000-seat, state-of-the-art theatre. Directing favorites include Macbeth, Amadeus, The Exonerated and The Women of Lockerbie, as well as the Blue Slipper productions of Talk to Me Like the Rain: Short Plays of Tennessee Williams, No Exit, Chekhov's Squirtgun: Short Plays of Anton Chekhov, Dracula and Proof.
Tickets for Alice are available now at www.blueslipper.org. Seating at the Blue Slipper, located at 113 E Callender St, is limited. Please call (406) 222-7720 for more information. •