by Danny Waldo
It's been eight months since the Montana State Bobcats trudged off the field in Brookings, SD, one step short of a return trip to the FCS National Championship in Frisco, TX, but head coach Brent Vigen's crew is reloaded and ready to make another deep playoff run in 2023.
Last season, Montana State surprised some after ascending to the top of the Big Sky Conference, finishing with a perfect 8-0 record in league play. There will be no such surprises this fall as league coaches and media members have both picked the Bobcats to repeat as league champions. However, the road to Frisco will not be an easy one as the 'Cats must replace key contributors on both sides of the ball, in addition to replacing one of the top assistant coaches in the country in offensive line coach Brian Armstrong, all while navigating the toughest schedule in the conference. Montana State faces four league opponents who joined the 'Cats in the FCS playoffs, in addition to a return trip to Brookings in Week 2 to face the defending national champion South Dakota State Jackrabbits.
But nobody outside of Bozeman is feeling sorry for the Bobcats given the success they've experienced in Vigen's first two seasons at the helm (24-5, 15-1 Conference), and the talent they have remaining on the roster entering the 2023 season. Seven Bobcats garnered Preseason All-Big Sky accolades, with six also earning Preseason All-American nods. Junior quarterback Tommy Mellott has landed on the Preseason Walter Payton watch list, while junior defensive tackle Sebastian Valdez has earned a spot on the Preseason Buck Buchanan list. Both will be counted on heavily to lead their respective units, but each will have plenty of help in keeping the Bobcats on top of the Big Sky in MSU's quest to get back to Frisco in January.
OFFENSE
While the Isaiah Ifanse era is officially over in Bozeman, a number of capable backs remain to keep the Bobcat ground game churning in 2023. Montana State boasted the top rushing attack in the nation last season, led by the two-headed monster at quarterback, Tommy Mellott (1,140 yds) and Sean Chambers (899 yds). Both return to MSU's backfield, as does third leading rusher Elijah Elliott (744 yds) and fourth leading rusher Lane Sumner (439 yds) who was limited by injuries for a good portion of the 2022 season. Additionally, Marqui Johnson, who contributed 426 yards on just 32 carries last fall, could see his workload increase in '23 giving the 'Cats another explosive option out of the backfield.
All of MSU's backs will benefit from the return of an experienced offensive line anchored by Justus Perkins, Rush Reimer, JT Reed and Omar Aigbedion, all of whom started at least one game last fall. The big question mark will be how will the rushing attack continue to evolve under the leadership of new offensive line coach Al Johnson, who comes to Bozeman via Wisconsin where he coached running backs in 2022 after starring on the Badger offensive line in the early 2000s. Johnson has big shoes to fill after the departure of Brian Armstrong who molded MSU's offensive line into one of the most formidable units in the country, and parlayed that success into a new gig at Fresno State.
Not only did the Bobcats' offensive line excel at creating advantages in the run game, they also proved worthy at providing time for Mellott and Chambers to spread the ball around to a variety of receivers, led by Willie Patterson, who led the 'Cats in receptions and yards in 2022. While Patterson has moved onto NFL Europe, a number of potential replacements return, most notably Clevan Thomas Jr. and Derryk Snell who each snagged 22 receptions last season, tied for third on the team. The Bobcats' passing attack could also see a boost in production thanks to a pair of FBS transfers in Lonyatta Alexander Jr. (Washington/Arizona St.) and Tyler McCullouch (Colorado State), as well as the emergence of Christian Anaya, a redshirt freshman who saw limited action in 2022.
Overall, there is enough talent on the offensive side of the ball to keep the 'Cats at the top of most statistical categories in the FCS and provide the firepower needed to make another serious run at the national championship.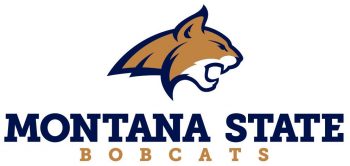 DEFENSE
The biggest question mark for Montana State's defense entering the 2022 season was who could replace the production of all-everything linebacker Troy Andersen, and Callahan O'Reilly was the answer. Now, in 2023 the Bobcats are looking for O'Reilly's replacement, and they may not need to look very far from the family tree, as younger brother McCade O'Reilly appears ready to step into the spotlight as part of another strong Bobcat linebacking corp. Senior Nolan Askelson will be the anchor of the Bobcat linebackers, and will don the Bobcats' famous No. 41 jersey for his final season, but he'll receive plenty of help from O'Reilly, as well as Danny Uluilakepa and junior college transfer Cole Bullock.
But the strength of the 'Cats defense may be found on the defensive line, where junior Sebastian Valdez has developed himself into one of the most disruptive forces in the FCS. Valdez is a preseason Buck Buchanan candidate after a strong 2022 where he logged 10 tackles for loss and 7.5 sacks from his defensive tackle position. Valdez is sure to face more double teams and attention from opposing offensive lines, freeing up defensive ends Brody Grebe and Kenneth Eiden IV to increase their sack totals from 2022. The duo combined for 7 sacks last season, but will be counted on to provide greater pressure in 2023.
The unit looking to prove itself the most coming into the 2023 season is the Bobcat secondary. Victims of a number of big plays in the passing game last season, the 'Cats secondary would love nothing more than to prove they are not the weakest link of what could be a salty defensive unit. Led by junior Simeon Woodard, who enters his third fall as a starter at cornerback, the Bobcats have the depth and experience to lock down opposing receivers and give the defensive line more time to pressure the quarterback. Level Price and Dru Polidore both saw extensive action at the safety position, and junior Rylan Ortt started the final six games at safety after returning from suspension. Ortt's production looks to increase with a full slate of games. A trio of young corners will be fighting for time opposite Woodard to man the cornerback position.
SPECIAL TEAMS
The Bobcats' special teams unit is experiencing addition by subtraction following the departures of Bryce Leighton and Blake Glessner and the arrival of FBS transfer Brendan Hall. Hall comes to Bozeman from SMU and boasts a booming leg that has earned him the nod at punter and placekicker for the 2023 season.
The kick return game is in flux to start the season as well due to offseason shoulder surgery that will sideline last season's leading returner Taco Dowler for at least the first four weeks of the season. A potential replacement for Dowler could be Colorado State transfer Tyler McCullouch who boasts game breaking speed as well.
OUTLOOK
As hard as it may be to believe, Brent Vigen's third team in Bozeman may be his most talented. Vigen and his staff have made a concerted effort to increase roster depth at all positions to prepare for a deep playoff run, and their work continues to pay off. However, the Bobcats will face one of the most difficult schedules in the FCS, beginning with a Week 2 trip to Brookings, SD, to face the defending national champions. That contest versus SDSU should provide a great litmus test for where Montana State's national title hopes lie. If they can survive that test, then they should be able to handle their conference slate that includes road games at Sacramento State, Weber State, Idaho and Montana, all of whom were playoff participants a year ago, but the potential for a slip up is real and the likelihood of an undefeated conference season appears iffy. But with each of those four teams playing at least one common opponent, one would expect the Bobcats to earn their second straight Big Sky Conference championship, return to Frisco, TX, and take home their first national title since 1984.
The Bobcats' season kicks off with the annual 'Gold Rush' game, Saturday, September 2nd, vs. Utah Tech at 6pm in Bobcat Stadium. For a complete schedule of Bobcat athletics, log onto www.msubobcats.com. •