Stock up on plentiful local goods with area farmers' markets
The arrival of August brings the waning days of summer and the unwelcome arrival of smoke-filled Montana skies. We can only hope no fires will ignite in or around our valley and that the winds will remain in our favor so we may enjoy the remaining farmers' markets. Check out where you can find garden-fresh produce, fantastic food, novelty items, and more as the sunny season fades.
The Bozeman Farmers' Market takes place on Tuesday evenings in Lindley Park through Sept. 13th. Market hours are from 5–8pm. Dedicated to the promotion of local growers, artisans, crafters, nonprofits, small businesses, food artisans and musicians, this local favorite is a fantastic way to support our community. These markets feature fresh produce from local farmers, arts & crafts, dinner options and more. Grab some groceries, get that gift made locally for an upcoming birthday, and kick back with a bite under the summer sky!
Western Sustainability Exchange's Livingston Farmers Market is held Wednesday nights in Miles Park Band Shell through Sept. 14th. The event begins at 4:30pm and runs through 7:30pm. This destination event features locally grown produce and meats, baked goods, prepared foods, beer, arts and crafts vendors, and much more! It's a great place to stock up on locally grown foods, shop from local artisans, or just relax and enjoy the view of the Yellowstone River and Absaroka Mountains.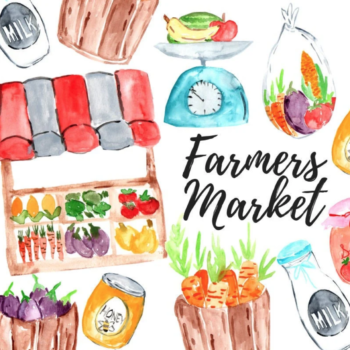 Also on Wednesdays, the Big Sky Farmers Market takes over Town Center's Fire Pit Park from 5–8pm through Sept. 28th. Every year, numerous vendors including local and regional farmers, professional artisans, young artists and entrepreneurs, and community organizations come together to help foster and maintain a market that's true to Big Sky mountain culture. Expect to find fresh produce, herbs, plants, flowers, baked goods, art, jewelry, and clothing, as well as Montana-made products like antler art, woodworking, and so much more.
Setting up in Lewis & Clark Park with its sixth annual summer series, Belgrade Community Market runs through Sept. 8th. The weekly market is held on Thursday evenings from 4–7pm. The region's newest market provides a venue for homemade, handmade, and homegrown vendors to sell their local products. The weekly event provides the community with a fun, family friendly setting to buy produce and local goods from their neighbors.
The original Gallatin Valley Farmers' Market opens its gates on Saturday mornings from 9am–noon through Sept. 10th. The market takes place at the Gallatin County Fairgrounds in Bozeman. Serving the community for more than four decades, the popular market provides an opportunity and location for numerous local vendors of homemade food, handmade crafts, and locally grown produce to market, display and sell their goods to promote economic well-being and support the development of home-based businesses.
All markets are FREE of admission, so be sure to attend one of these awesome weekly events in August to support your fellow citizens! Follow your market of choice on social media for event updates. •