The spring calendar sees the continuation of Gallatin Valley Friends of the Sciences' popular lecture series with a pair of fascinating upcoming discussions. Co-sponsored by Museum of the Rockies and Hopa Mountain, the next talk of the season is set for Wednesday, March 22nd. "Upcycling in the Age of Plastic" will begin at 7pm. It will be held in MOR's Hager Auditorium.
Can "upcycling" – the repurposing of existing materials – be the life raft we need to keep us from drowning in a sea of plastic? Dr. Jennifer Dubois, MSU Professor of Chemistry and Biochemistry, will discuss the critical problems posed by billions of tons of unrecycled or burned plastic waste, and how biochemical upcycling is contributing solutions to these problems.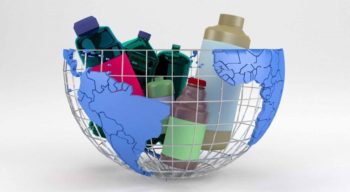 Following on Wednesday, April 19th, the series continues with "Building Computers for the Moon & Beyond" at 7pm.
Why does NASA need custom computers for its missions when computers on earth are everywhere? Dr. Brock LaMeres, MSU Professor of Computer Engineering, will share his research on building space computers for NASA and his group's upcoming mission to test an MSU computer on the moon.
The talks will be presented in person. Free and open to the public. Find Gallatin Valley Friends of the Sciences on social media or visit www.gallatinscience.org for additional details. The nonprofit was established in 2017 to explore cutting edge science topics, their latest developments, and their relevance to society. •