Solas frontman's successive project brings spring tour to Montana
Fronted by the legendary Irish American musician himself, Seamus Egan Project comes to the Treasure State this month with a trio of phenomenal performances.
The Solas founder visits Montana on the heels of his January-released Early Bright, a collection of varied instrumentals and his first solo effort in more than two decades. The album is also the first since the famed Celtic folk group announced its extended hiatus in early 2017. Egan too scored the Sundance Grand Jury Prize-winning film The Brothers McMullen and co-wrote Sarah McLachlan's breakout "Weep Not for the Memories."
Likewise featuring the talents of renowned guitarist Kyle Sanna and Owen Marshall on bouzouki and harmonium, the Project explores the reaches of the Irish tradition and beyond. In advance of their local performances, the Rolling Zone spoke with Egan about the page-turning new album and local connections.
Rolling Zone: Flanked by some fantastic talent, you're set for three Montana performances at the top of March. Can you preview the shows for local audiences?
Seamus Egan: I've just released a new album, the first under my own name in about 24 years. It's kind of shocking to even contemplate that's it's been that long, but I made loads of albums with Solas in that time. So, we'll be doing a lot of stuff from the new album and touch on some of the old Solas material I had written over the years and kind of reworked for this new trio lineup. Solas made an album that's very much centered in Montana, in Butte. Shamrock City was based around a story from my family's history – a great great uncle of mine had come over from Ireland and ended up working in the mines there. I have a very long and fond relationship with Montana, and particularly with Butte.
RZ: How did you make that connection initially?
SE: The album came out in 2013, but it really started in the early 2000s when we were invited to play a festival there. Growing up, my father told us a story about a long-lost relative who had gone to Butte and died out there. It had only existed in my mind as this sort of childhood story, so I was excited to get out there. My dad was really interested to see if we could find out where he might be buried. So, it was really that inquiry that started us down the path of learning about Butte. I didn't know anything about its history outside of what I'd heard from my dad. It was eye-opening realizing the impact that Butte had on American history, on Irish immigration, and on my own family's history. It was something that was really quite rich with storytelling possibility. It was sort of a ten-year process of back and forth – I spent a lot of time in Butte and got to know a lot of the folks out there. It feels like a second home in a lot of ways.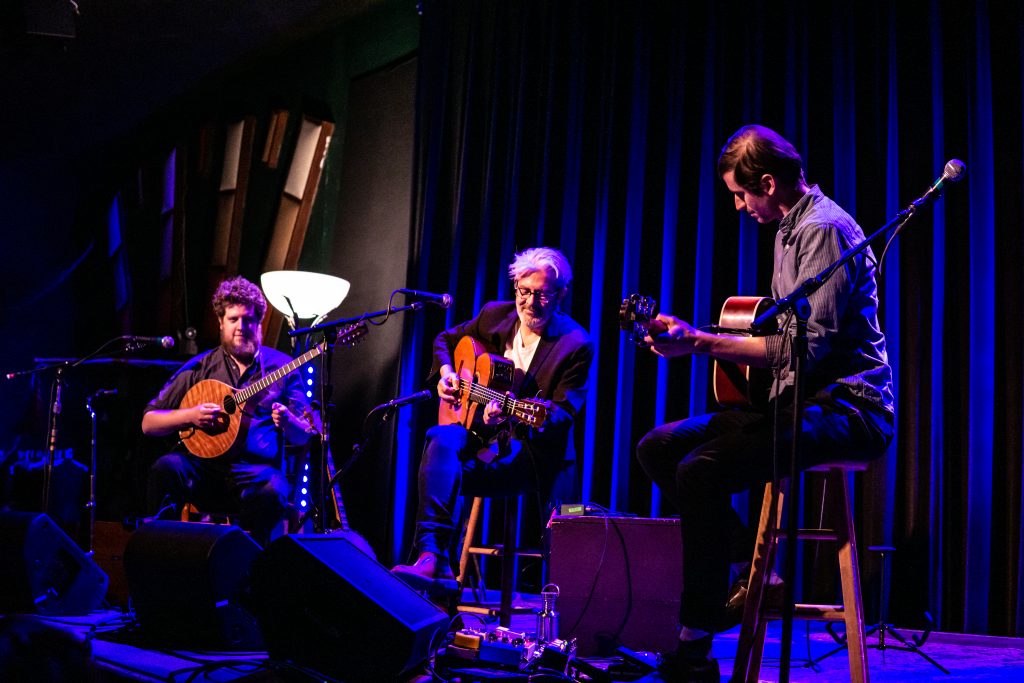 RZ: It's great you'll be able to bring the tour out here.
SE: It's the first time to be back in a few years, first time since Solas. I'm really excited to get back there, to Bozeman and Butte and Missoula. It's not on the usual touring path for us, so I'm glad when we're able to fit in in. I love it out there.
RZ: The new album is Early Bright, an entirely instrumental collection and your first solo record in decades. Because this was your first release since Solas pushed pause, and considering what that group created over the years, what were your aspirations for this outing?
SE: I didn't set a bunch of expectations for myself. I knew I wanted it to be as much original material as possible – except for one piece, it's all-original. The making of the album coincided with the band hiatus and me moving from Philadelphia to Vermont after 18 years. I was sort of finding my feet again in a very different reality than I'd experienced the previous two decades. I'm a firm believer that whatever music you're making, whatever it is you're creating, it can't help but be reflective of what's going on around you, certainly in your own life. I think the album reflects that in some ways. It's concentrative, it's a bit searching, but there's also an excitement about new possibilities. A new way of living, and a new way of making music. Mind you, all of that is hindsight for me looking back on it. When you're in the midst of all of that, your perspective is somewhat blinkered. You're doing what you're doing. You get a little bit of distance from it, and you can appreciate it in a way that you wouldn't whilst in the middle of it.
RZ: Lyrics are most often used to tell a story through song, but Early Bright relies solely on composition to paint a picture. Is there a specific message you're attempting to convey with these ten individual tracks, or are you leaving it up to the listener to come to their own understanding?
SE: Obviously they represent certain things for me and paint a picture, and I think the album as a whole paints a picture. I like the idea of that picture being individualistic for every listener. One of the lovely things about instrumental music is that whoever is listening makes it their own. There's no lyrics or anything to point you in a direction. Instrumental music can hit you so many different ways at different times. I think the album covers a wide range of emotions, and depending on what kind of day you're having, you can react to it differently. That's always been one of the things I love about instrumental music – it sort of hits that button inside, the 'this is where I am' moment button.
RZ: Your Irish and American roots have long informed your creative output. Were these difficult to reconcile as you shaped a style, or did they coalesce more naturally?
SE: They just came together. I started music when I was about six years old and have very little memory of my life without it. You kind of grow up in that and it just is what is. Obviously you get to a point where you're more aware of context and circumstance and you've got a bit more of a knowledge base on which to make choices. One thing about Irish music, and I think this points to one of the reasons that it's been able to not only survive but thrive, it's a continually evolving musical tradition. What would be considered traditional fifty years ago was different from what was a hundred years ago, and different again before that. Structurally, it's an incredibly strong tradition and it can absorb different influences, but still, that particular lifeblood pumps through it. You know where it's coming from, but you can hear these other things. I've always been intrigued about all kinds of music, so my interests are invariably absorbed into the music that I know how to play.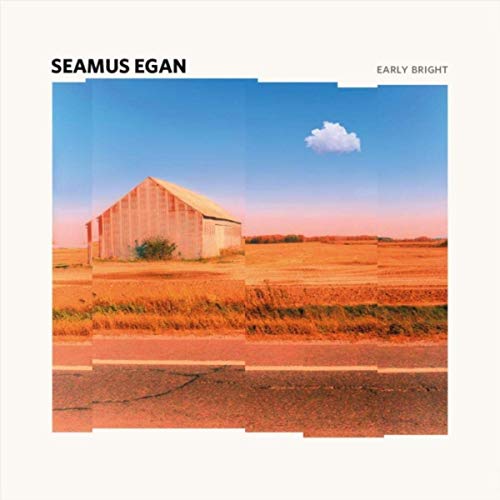 RZ: Speaking of tradition, your music manages to evolve without completely leaving your predecessors in the dust. Where would you say the sweet spot is between the traditional form and a contemporary overhaul?
SE: I've done things that have very little to do with the traditional stuff. If you're asked to write something for a film or documentary or something else, in those instances you're making a conscious choice to do something else. With the music I wrote for Early Bright, I've never really been too concerned with the thought of 'I shouldn't do that' because it would be too far away from tradition. I'll pursue an idea if I feel it's a good idea, even if it's pushing out the boat a little bit. If it feels like I can actually bring something to it, it doesn't have to rely on this sort of Irishness. As much as possible I try to approach it as music that's not necessarily identified culturally, at least overtly. Fact is, whatever I come up with is going to have a bit of that flavor in there because it's as much who I am as anything.
RZ: And your audience knows who you are and what to expect.
SE: Probably at this point, but it's always good to surprise people [laughs]. For all the years and all the albums Solas made, I think this album is surprising in the sense that it's not a Solas album. In no way does it sound like a Solas album. I think people have been surprised about that, but in a good way. I feel grateful for that reaction. Solas was its own thing and these are ideas that wouldn't have necessarily worked in that context. It's nice when the audience are generous enough to come along and allow you to take that journey down the other road for a little bit.
RZ: Over the years, you've lent your talents to Solas, collaborations with esteemed artists, film scores and plenty more. With so much to look back on and who knows what's ahead, can you offer a reflection of your career thus far? Might be a big ask.
SE: At the minute, I feel like I'm approaching a new chapter. Up until this point in my life, I was very much focused on the band, touring and recording and all that goes along with that. We had a remarkable run for twenty-plus years. In doing that, it essentially becomes your creative life. I suppose I'm excited about entering new territory and also the unknown aspect of it. In some ways, it's like starting out again even though I've been at this for many years. I'm looking forward to going out under my own name, touring with this new lineup and album. I'm excited about the creative future, but also grateful for the platform of being in the band because it allowed me to do this new stuff.
RZ: Solas is on hiatus, you're touring with this Project and just released a new album. Do you have immediate plans after the spring tour wraps?
SE: I'm probably going to get stuck into some serious writing on the heels of this tour and then I'm hoping to get back into the studio, certainly before the end of the year. We'll be doing some festivals this summer and some other touring, but I'm excited about what's on the horizon.
The Seamus Egan Project visits Downtown Bozeman's Ellen Theatre on Saturday, March 7th. The music begins at 7:30pm. All seats for this all-ages show are $26.50 at www.theellentheatre.com. Wine, beer and other refreshments available in the lobby one hour before the show.
Butte's Covellite Theatre hosts a 7pm show the evening prior, March 6th. Tickets available in advance at Cavanaugh's County Celtic or at the door. Egan travels to Missoula for a 7pm Sunday show on March 8th at Longstaff House. Admission is by donation and seating is limited.
Learn more about Egan at www.seamuseganproject.com or find him on Facebook and Instagram for updated tour details and other announcements. His new album, Early Bright, is available now. Stream on Spotify and Apple Music. •