Bozeman's own symphonic orchestra and choir kicks off its classical series with the opening showcase in its 2022-23 season this month. Bozeman Symphony will present "Beethoven's 5th & Andy Akiho" with performances on September 24th and 25th at the Willson Auditorium in Downtown Bozeman. The Saturday show will be held at 7:30pm, then again on Sunday at 2:30pm.
Celebrate the start of the season with the most iconic four notes in music history during Beethoven's awe-inspiring Symphony No. 5. The program opens with Sibelius' Finlandia, followed by Grammy-nominated composer Andy Akiho on steel pan.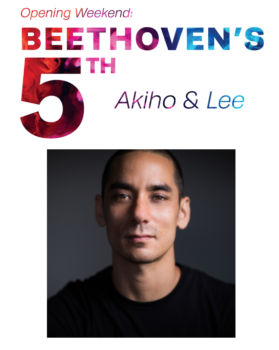 Akiho is a "trailblazing" (Los Angeles Times) composer whose bold works unravel intricate and unexpected patterns while surpassing preconceived boundaries of classical music. Known as "an increasingly in-demand composer" (The New York Times), he has earned international acclaim for his large-scale works that emphasize the natural theatricality of live performance.
Adult admission for "Beethoven's 5th, Akiho & Sibelius" begins at $27 with discounted student tickets available. Tickets for all Bozeman Symphony performances may be reserved in advance at www.bozemansymphony.org or at the door, based on availability. Those interested may also visit the Symphony offices, located at 1001 W Oak, Ste. 110, or call (406) 585-9774 for further details. •