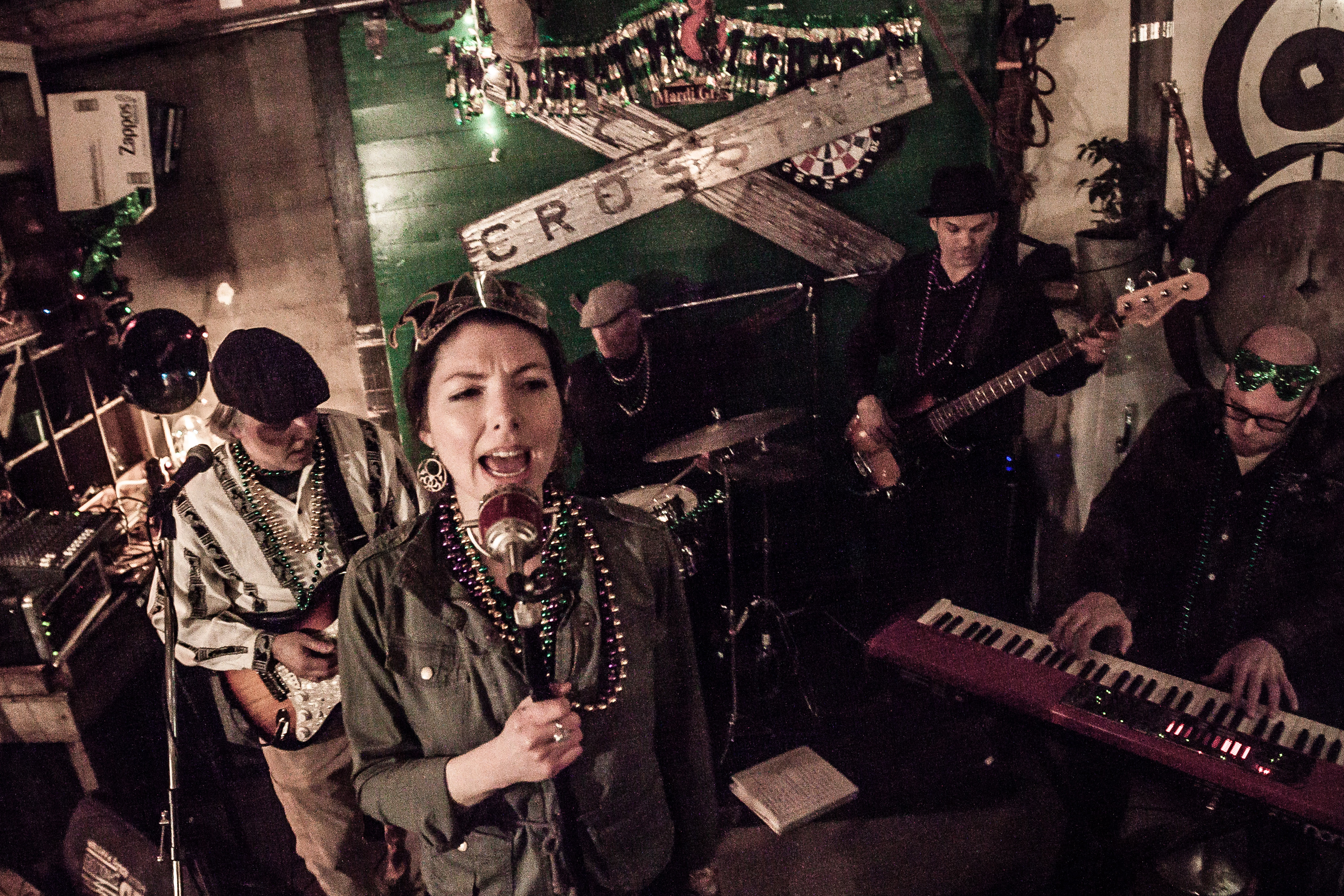 Envision a hot, steamy, swampy, mossy porch wrapped around a funky little juke joint dance hall, deep in a Southern swamp, overlooking a bayou filled with chirping, singing, screeching, crawling, flying, buzzing, glowing bugs and birds, snakes slithering and gators soaking in the dark waters beneath towering Cypress trees. Suddenly the reality of time and place strikes and you find yourself in Southwest Montana, with snow falling and the temperatures dipping down into the single digits…what would you do?
There's a new band in town. Welcome "Swamp Dawg", the latest brainstorm of Bridger Canyon based drummer/percussionist Michael Gillan. A 6 piece ensemble (give or take an occasional guest artist) bringing New Orleans style Founk and Second Line and Swampy Southern Soul to Southwest Montana and beyond.
Inspired by the music of Dr. John, Professor Longhair, the Neville Brothers, Irma Thomas, Tab Benoit, Snooks Eaglin, and the artists of Stax Records and the Memphis Soul scene, Swamp Dawg brings forth a relaxed yet energized beat that gets you on your feet to create the heat that feels so sweet on a cool Montana evening.
Mr. Gillan, original and/or founding member of such local groups as Montana Rose, Big Caboose and the Soul Penetrators, Samba Loca, The Cool Country Knights, Poco Loco, and Bad Betty Organ Combo, among others, brought together a group of musicians that he felt would bring a joyous noise and a good, fun attitude to this latest musical project. Featuring previous comrade Susan Miller (Poco Loco, L-Town Blues) on main vocal; Blaise Arsonault, guitar and vocals; Jamey Warren, bass; Dan "Danny B" Beresford, guitar and vocals; and Pete Christenson at the keys.
If you're looking for a fun, very danceable, and unique band for your wedding or other private or public event, or just want to come out and shake that thang to som