Please write to to Representative Usher
View this email in your browser (http://us2.campaign-archive2.com/?u=130a2fb852a7427825b4d8c8f&id=8e8e831cce&e=1b67e5abba)
Call to Action.  Your Help is Needed.
Representative Barry Usher from Laurel has proposed bill LC2196: Restricting bicycles and pedestrians on highways.  This bill would severely impact bicyclists in Montana and it is imperative that cyclists, pedestrians reach out to him requesting he reconsider bringing this bill forward
Please reach out to Rep. Usher (mailto:Rep.Barry.Usher@mt.gov?subject=LC2196%3A%20Restricting%20bicycles%20and%20pedestrians%20on%20highways)  (Rep.Barry.Usher@mt.gov) and state your opposition to this bill.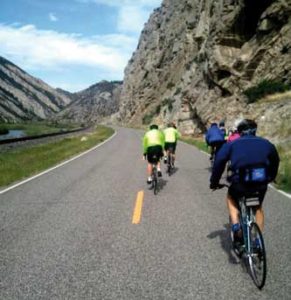 Impacts:
* Would be detrimental to bicycle tourism, resulting in a severe economic impact to the entire state
* Would restrict people's ability to commute if they live outside of a municipality's boundaries
* Would negatively impact the bicycle and running events that utilize rural highways
* Would eliminate your rights to use our rural highways
To learn more the entirety of the bill draft (http://bozemanbikekitchen.us2.list-manage2.com/track/click?u=130a2fb852a7427825b4d8c8f&id=98bf64cb63&e=1b67e5abba)  can be read here.