KKC adds soulful sounds of Dirk Alan to weekly lineup
Fill the belly and the soul with a trip to the Kountry Korner Café on one of its live music nights, held thrice weekly. Here's a look at who you can catch in Four Corners in the coming weeks.
Take in the talents of Donnie's Inferno every Friday night at 5:30pm. Performing a blend of crowd favorites like "Honky Cat" and "Taxman," these guys will add to the ambience while you enjoy your end-of-week meal. The trio keeps a rotating list of about 200+ songs ranging in stylistic content from "Tumbling Tumbleweeds" to "You Sexy Thing" by Hot Chocolate. No music after 1980!
One man band Dirk Alan takes the stage on Saturday nights at 5:30pm. His eclectic sets feature a seasoned blend of classic rock, country and blues. Alan is a native Montanan who's been performing for the last four-plus decades.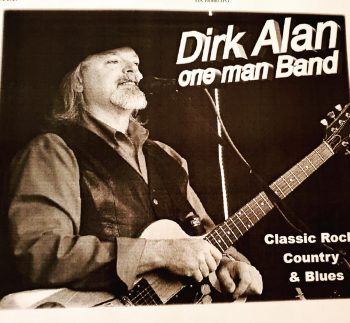 Rich Mayo performs every Tuesday at 6pm. Known for his stylistic versatility, Rich is an exceptional guitarist, vocalist and harmonica player. He is a founding member of local group Dos Mayos whose unique arrangements of Latin, jazz, blues and Americana span the decades. His solo sets draw inspiration from numerous genres, creating an Americana mix any audience is sure to enjoy.
For more information about upcoming events, call (406) 586-2281 or visit www.kountrykornermontana.com. •