Intermountain Opera Bozeman is set to present Stephen Sondheim and James Lapine's beloved fairy tale montage Into the Woods early this month. Performances will take place February 3rd–5th, and 10th–12th. Friday and Saturday performances begin at 7:30pm, with a Sunday matinee to follow at 3pm. All will be held at Downtown Bozeman's Ellen Theatre.
Into the Woods follows the Baker and his wife, who wish to have a child; Jack and his mother, who wishes their cow would give milk; and Cinderella, who wishes to go to the festival. We learn that a witch has cursed the Baker, and they set off on a journey to break the curse. Everyone's wish is eventually granted, with sometimes disastrous results.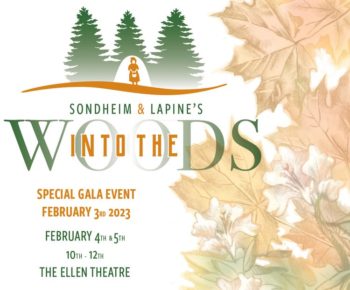 Directed by Josh Shaw, Into the Woods explores what happens, for better or for worse, when your wishes come true.
Tickets for these performances are available for purchase now. To reserve seats for Into the Woods, visit www.intermountainopera.org.
The opening performance will be preceded by a special catered gala event on Feb. 3rd at 6:15pm. Enjoy complimentary beverages, appetizers and desserts, as well as an opportunity to mingle with the cast ahead of the show. Admission by reservation only by calling (406) 587-2889.
Established in 1979, Intermountain Opera promotes and shares the joy of opera in Montana and surrounding areas by providing affordable, high quality opera performances to audience members of all ages. IOB also provides educational outreach to area schools and communities. •