Friday Forum discusses opioid epidemic in Gallatin County, Montana
From MSU News Service
The Osher Lifelong Learning Institute at Montana State University will present "An Epidemic Wrapped in a Pandemic: The Opioid Epidemic in Gallatin County" for a Friday Forum on May 13th. The virtual panel discussion will run from noon to 1:30pm and is free and open to the public.
The event will address ongoing efforts by local law enforcement to better understand and crack down on opioid use locally, the costs and impacts associated with the opioid epidemic, and the public health approach to this growing concern. Panelists will discuss access to and the effectiveness of available treatments for opioid addiction. The talk will conclude with suggestions for what the public can do to reduce misuse.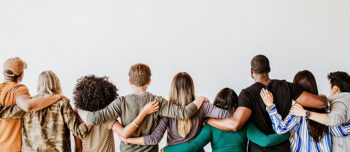 In Montana, the Department of Health and Human Services reported that ambulances responded to 836 opioid overdose-related 911 calls in 2021. Of all opioid-related 911 calls, 47.6% occurred in small metro counties, including Gallatin County, which received 62 911 dispatch calls for overdose in 2019.
Panelists include Brandn Green, principal researcher and co-owner of JG Research and Evaluation in Bozeman; Nate Kamerman, commander for the Missouri River Drug Task Force; Rowen Schuler, clinic manager for Community Medical Services in Montana; and Maureen Ward, Montana DPHHS injury prevention program manager for the Chronic Disease Prevention and Health Promotion Bureau.
Participants must register no later than 11am Friday, May 13th. For more information and to register, visit www.montana.edu/olli/register. Upon registration, participants will receive an email with the Zoom link and instructions to join the program.
The Osher Lifelong Learning Institute at MSU offers Friday Forums the second Friday of each month from September through May. OLLI at MSU is a program of MSU's Academic Technology and Outreach, which works across the university to support and advance its land-grant mission through unique and innovative opportunities for outreach and engagement. •