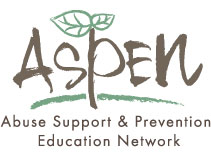 Get ready to LOL with acclaimed comedian Rich Hall
On Saturday, July 15th, join ASPEN and fellow community members for "Laugh Out Livingston (LOL)," an evening filled with laughter at The Attic, 110 N Main St., beginning at 8pm. Local comedians will open the night ahead of special guest Rich Hall. Rightly regarded as one of the funniest comedians, Hall's straight-talking and acerbic comedy leaves his targets reeling and his audiences in stitches. He is a superb live performer. Critics have long praised Hall's highly original deadpan style — the inspiration for the marvelously cantankerous barman, Moe Szyslak, in The Simpsons.
Thanks to Hall and The Attic, 100% of proceeds will benefit ASPEN's work to provide services to survivors and victims of domestic violence and sexual abuse. Doors open at 7pm with the show set to begin at 8pm. Please note, due to the nature of this show, this is an adults only evening.
Rich Hall is the star of the critically acclaimed BBC Four documentaries Rich Hall's Californian Stars, Rich Hall's You Can Go to Hell, I'm Going to Texas, Rich Hall's Inventing the Indian, and his most recent, Rich Hall's Presidential Grudge Match. He also wrote and starred in a four-part series for BBC Radio 4 in November 2016 called Rich Hall's (US Election) Breakdown.
Rich Hall's critically acclaimed grouchy, deadpan style has established him as a master of absurdist irony and the king of rapid-fire wit. He has also become well known for his television and radio work.
Tickets for this night of laughs are $45 in advance at https://events.ticketprinting.com/event/23658 or by calling ASPEN at (406) 222-5902 ext 2.
ASPEN (Abuse Support & Prevention Education Network) serves the residents of Park, Sweet Grass, and Meagher Counties of Montana, but also extends its services to anyone in a situation of domestic or sexual violence who are fleeing an abusive situation and need assistance. These services include an emergency shelter, a 24-hour crisis line, crisis counseling, support groups, legal advocacy, information and referrals, safety planning, emergency 911 phones, assistance with Orders of Protection and/or law enforcement reporting, forensic medical exam support, and community outreach and educational programs. Learn more at www.aspenmt.org. •