Hillstomp will perform alongside Tales From Ghost Town at The Filling Station on Friday, April 28th at 10pm. Tickets to this 21+ show are $12 in advance and $15 at the door. Doors at 9pm.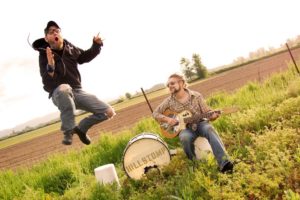 Portland junkbox blues duo Hillstomp is infamous for digging through the dumps and forgotten backwoods of American music, recycling traditional elements into a refreshing and distinctive brand of do-it-yourself hill country blues stomp. North Mississippi trance blues, a bit of Appalachia, and a dash of punkabilly come clanging and tumbling from assorted buckets, cans and BBQ lids, all drenched in rambunctious slide guitar. Somehow it works. Despite their homemade instruments and novel approach, Hillstomp is no novelty act. Their memorable live performances tap into a magic that cannot be rehearsed, converting outlaws and traditionalists alike from skeptics into preachers.
Nick Hagan is Tales From Ghost Town. He's been called punkabillly, gothic country, cowpunk, punk blues, Montana blues, soul punk, folkabillly, punk grass, street folk, but the one-man acoustic band claims none. Come check him out!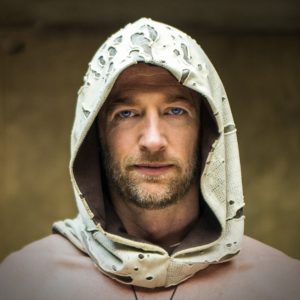 Phutureprimitive will bring a kinetik performance to The Filling Station on Friday, May 5th at 9pm. Tickets to this 21+ show are $13 in advance and $15 at the door. Doors at 8pm.
Phutureprimitive is the moniker of Bay Area producer and songwriter Rain. His music is best described as dripping wet love drops of nasty mind-melting sonic bliss. Lush melodies drift across intricate rhythms, groove heavy beats and warm, fuzzy bass lines. Often exploring a dark and dense palette, there is also a profound sense of tranquility and beauty, engaging the listener into hypnotic movement and often escalating into a full-on kinetic experience. Shimmering with cinematic qualities, his music ultimately speaks to the body, mind, and soul.
Tickets to these shows and more available at https://cactusrecords.net/.