Symphony closes season with Beethoven masterwork
Bozeman's own symphonic orchestra and choir performs Ludwig van Beethoven's final composition with the grand finale showcase in its 2021-22 season. Bozeman Symphony will present "Beethoven's Ninth Symphony" later this month. Performances will be held May 21st and 22nd at the Willson Auditorium in Downtown Bozeman. The Saturday show will be held at 7:30pm, then again on Sunday at 2:30pm.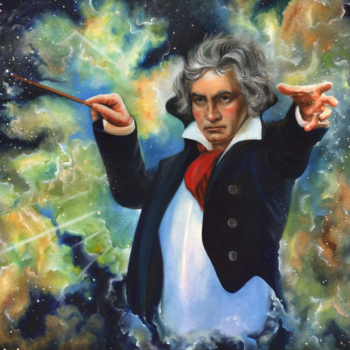 Segue into the summer months by experiencing one of the most revered classical masterworks. Opening the program, Augusta Read Thomas's Aureole for Orchestra was written specifically to precede Beethoven's Ninth Symphony out of respect for her compositional predecessor. The Bozeman Symphonic Choir and four guest artists – Alexandra Razskazoff, soprano, Lauren Decker, mezzo-soprano, Katherine Goforth, tenor, and Anthony Clark Evans, baritone – will join the orchestra on stage for Beethoven's Ninth Symphony, an exhilarating end to a series of classical performances of the season.

Adult admission for "Beethoven's Ninth Symphony" begins at $27 with discounted student tickets available. Tickets for all Bozeman Symphony performances may be reserved in advance at www.bozemansymphony.org or at the door, based on availability. Those interested may also visit the Symphony offices, located at 1001 W Oak, Ste. 110, or call (406) 585-9774 for further details. •