At 7:30pm on Thursday, January 26th, visit Livingston's Blue Slipper Theatre for an evening of songs and stories from Chuck Cannon, multi-award-winning songwriter whose genre-defying songs have been covered by an incredibly diverse array of mega-stars. These range from Pop artists Paul Carrack (Mike & The Mechanics, Squeeze and Ace) to Folk Rock's Shawn Mullins, Rodney Crowell and Antje Duvekot, to Country artists George Jones, Willie Nelson, Dolly Parton, Wynonna Judd, to Euro-Pop super-group BoyZone and 80's rock superstar band NightRanger, and Gospel's Russ Taff and Bebe Winans.
Some of the hits you might recognize are "American Soldier," "Getcha Some" and "How Do You Like Me Now" by Toby Keith, "Poison" by George Strait, and "I Love the Way You Love Me" by John Michael Montgomery.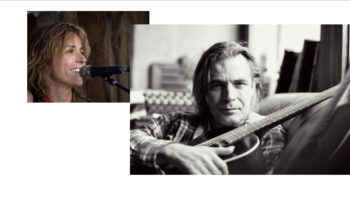 Quenby Iandiorio, local singer-songwriter will be opening the show with her original songs off of her two self-produced albums, "Long Time Comin'" and "Pretty Little Thing" and a number of recently released singles.  Her songs land squarely in the Americana genre and reflect her own experiences in living and loving, winning and losing as well as her observations of others' experiences, infused with humor and depth.
The show is Thursday, January 26th at 7:30pm.  Get your tickets at HERE. •